Digital input activation troubleshooting
In case you are having issues with digital inputs not activating when they clearly should be, having a quick look into the Binary Inputs-menu either with AQtivate (shown below) or the relays HMI display.


If none of the digital inputs activate the first thing to look at would be the Binary Input Settings and to check the activation voltage levels and polarities have been set right.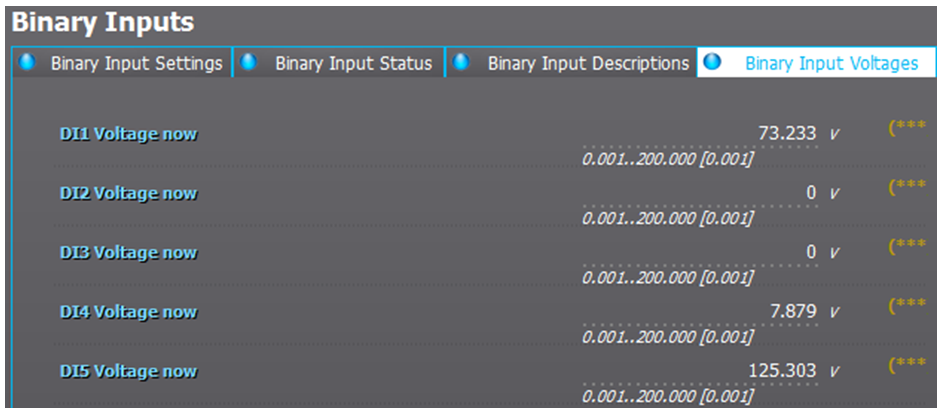 If digital input settings are as desired next thing to check would be the measured voltages of each digital input channel. This might reveal a faulty connection to the digital input connectors.